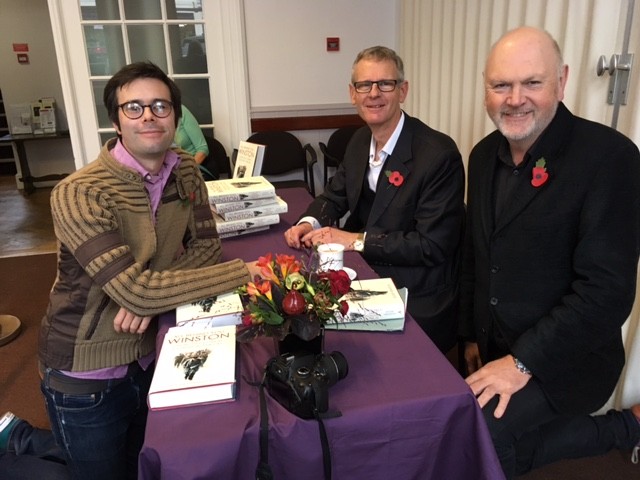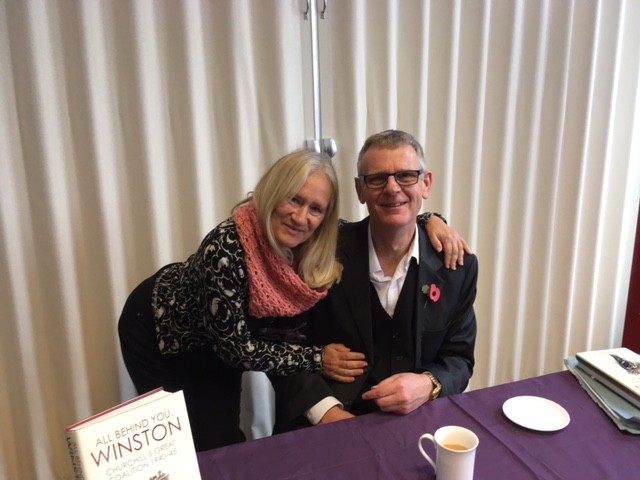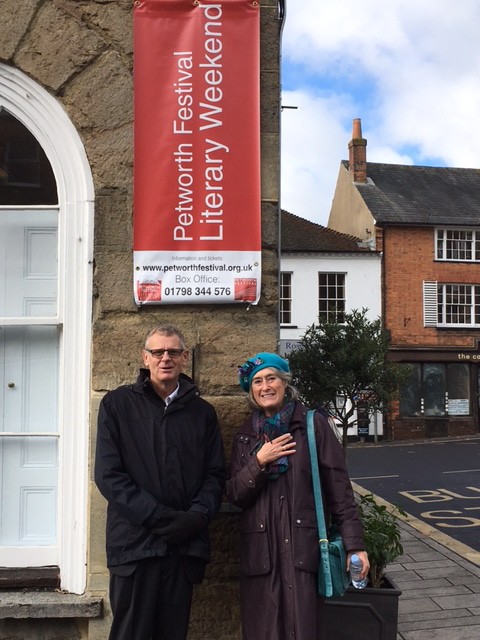 PETWORTH LITERARY WEEKEND
My autumn literary festival road show couldn't have had a better venue with which to finish - the delightful town of Petworth, nestling in the South Downs and packed with book lovers. An audience of 60-70 came to hear me speak at the atmospheric Leconfield Hall in the centre of town, with many buying copies of 'All Behind You, Winston' afterwards. The festival was brilliantly run by artistic director Stewart Collins, and expertly organised and managed by the likes of Kate Wardle and Kate Lavender. Eileen and I went to hear former BBC colleague Frank Gardner speak the evening before: I can't recommend his new book, the thriller 'Crisis' highly enough - a real page turner, and one of the best in its genre at the moment.
It was excellent to meet with up with our friend Ann Wroe, who gave a talk after me about her latest book 'Six Facets of Light', which The Guardian hailed for its 'shimmering, visionary prose'. Ann (obituaries editor at The Economist) is one of the most gifted of writers, switching effortlessly from history to philosophy and on to poetry.